The 2022 Grocery Omnichannel Retail Index benchmarks the omnichannel capabilities and experiences of 50 leading food retailers.
FMI, NRF and OSF Digital Strategy (formerly FitForCommerce) present the Grocery Omnichannel Retail Index 2022 — a comprehensive benchmarking study that examines how food retailers meet shopper expectations for seamless and convenient grocery shopping experiences. Insights in this Grocery Omnichannel Retail Index report give food retailers an idea of areas where they excel and where they can improve.
Download the report to find out:
METHODOLOGY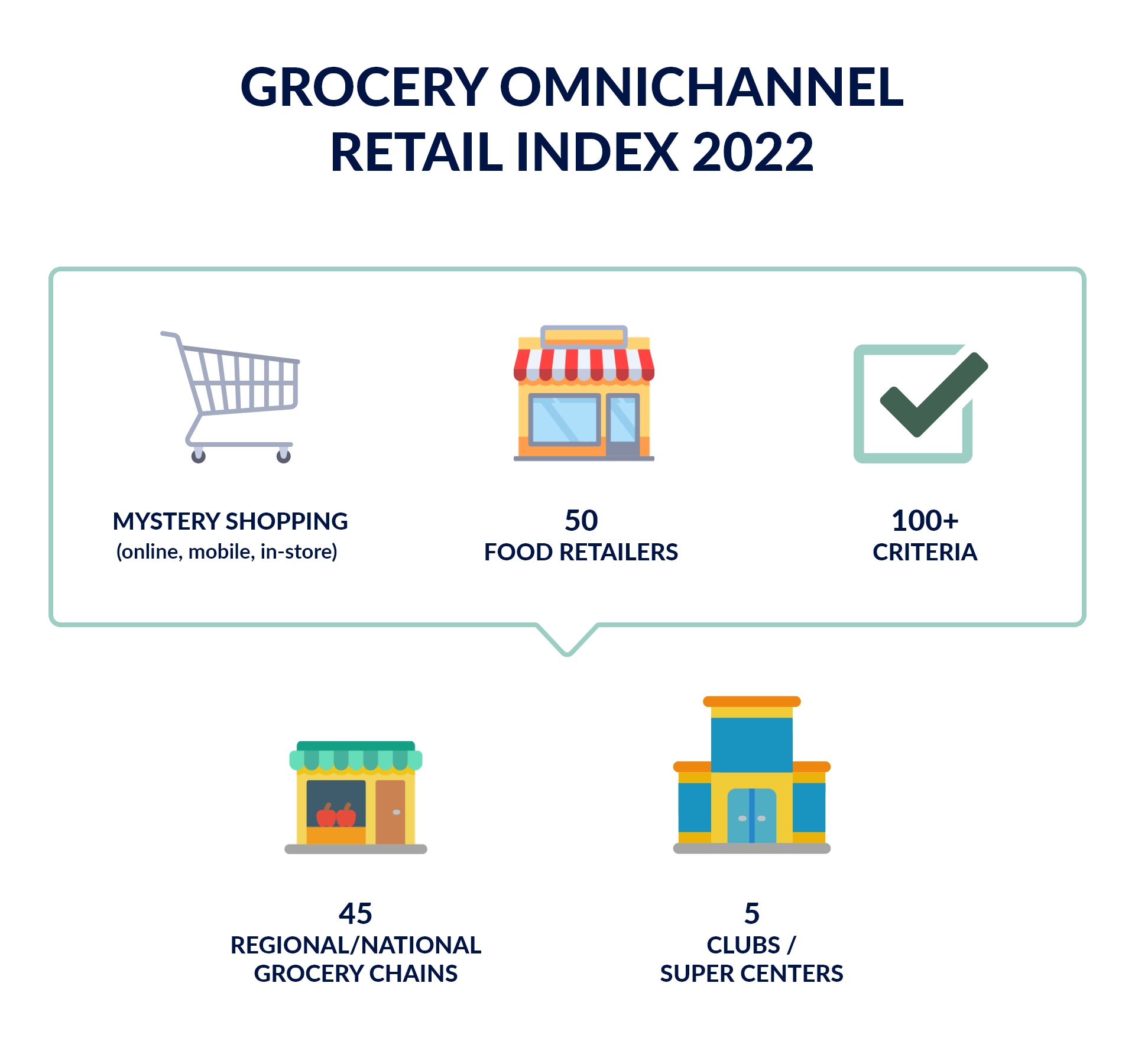 Our omnichannel experts mystery-shopped (on web, mobile and in-store) and benchmarked 50 food retailers across 100+ criteria to answer "are food retailers meeting the expectations of today's digital shoppers?" This year's data, which serves as the basis for the report, show some major improvements in food retailer's use of content, but still lacks key best practices feature to live up to customer expectations.
Get your benchmark to see how you stack up!
Assess how you perform against the industry and your competitors
Identify gaps and opportunities to meet shopper demands and differentiate your shopping experience
Get prioritization of recommended improvements to impact omnichannel roadmap and investments
Get Benchmarked