With today's crisis landscape and its ever-changing commerce scope, we delve deep into 'Why the 360 view of the customer' is vital right now, and what we can do to help brands and retailers at this time.
In this webinar we covered the following topics:
How connecting scattered data can open new revenue channels in these times
Present different integration journeys and their success rates and why this is vital
Complete understanding why retailers consider the 360 view of customer data essential
Is an investment in the 360 view of customer data worth it, and why?
We also hosted a panel lead by Simon Ruiz Tada, who answered all the retail industry questions.
Speakers:
Simon Ruiz Tada
Industry GTM & Operations – Retail EMEA Lead

Simon is the EMEA Business Development Lead for Retail. He focuses on creating the initiatives, assets and capabilities to grow Salesforce business in the Retail vertical across all EMEA countries. Simon joined Salesforce from Roland Berger, where he was a Consultant working in the retail sector and other industries. During his time at Roland Berger he advised clients on a range of topics including digital strategy, cross-border negotiations, commercial transformations, sales & marketing optimization and organizational redesign. Simon holds a MSc in Strategic Management and BSc in International Business from RSM Erasmus University.
Kieran Lane
Principal Solutions Engineer – MultiCloud – SALESFORCE

Working in the Commerce Cloud PreSales team, Kieran joined Salesforce in 2016 through the Demandware acquisition. Focusing on Retail and multi-cloud, he has helped customers throughout Europe, Africa and the Middle East adopt Salesforce Commerce Cloud in conjunction with Service, Marketing and Platform. In particular he has been working on digital transformation projects in Telco, Automotive and Financial Services. Previously to Salesforce he worked as a Solution Consultant for OpenText and Technical Director for Softech.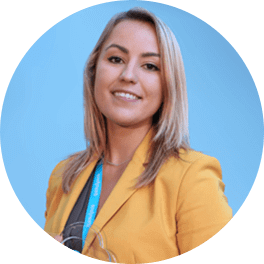 Anna Petriv
Executive VP Multicloud – OSF Digital

Since 2010 when she joined the company, Anna has helped to build OSF's Salesforce practice from the ground up. With an academic background in Computer Science, Information Technology and Finance, her career at OSF has evolved quickly, holding roles such as Enterprise CRM Consultant, Product Manager for OSF UnifyCOMMERCE and Salesforce Division Director. Presently Anna is responsible for the overall strategy, development, and execution of OSF's Multi-Cloud and UnifyCOMMERCE activities, and the coordination of our global Salesforce partnership efforts.
Please fill out the form to watch the webinar on-demand and receive a copy of the webinar presentation.