Québec City, Canada – March 19, 2020 – Gerard Szatvanyi, President & CEO of OSF Digital, is celebrating a one-year anniversary as a member of the Forbes Technology Council, an invitation-only organization for senior leaders to publish original content, connect and excel.
The criteria for Salesforce's Platinum Consulting Partner status combines the number of successful projects completed, number of certified consultants, experience in both development and implementation work, and customer satisfaction rate. Maintaining this level of partnership is a world-class recognition of the empirical evidence the OSF Digital team puts into every project for customers to be successful using various Salesforce Clouds.
"We are so pleased to have Gerard (Gerry) Szatvanyi entering year two as a member of Forbes Technology Council," said Scott Gerber, founder and CEO of Forbes Councils. "Our mission with Forbes Councils is to bring together proven leaders from every industry, creating a curated, social capital-driven network that helps every member grow professionally and make an even greater impact on the business world, and Gerard Szatvanyi is an important part of that community."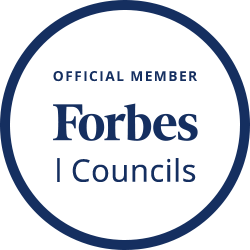 "Being invited to join the Forbes Technology Council has been both a great honor and responsibility," said Gerard (Gerry) Szatvanyi, CEO of OSF Digital. "Today, as we navigate the evolving situation regarding the COVID-19 pandemic, having access to a reliable source of information and inspiration is extremely important. Sharing the ideas about the ways to overcome the growing challenges in ecommerce under such unprecedented circumstances, discussing the digital transformation trends with my peers and gaining valuable industry insights directly from the greatest minds in the world of technology was a rewarding experience that helped OSF to strengthen its position as an industry thought leader."
You can follow Gerry's activity in Forbes Technology Council on his Executive Profile.
About Forbes Councils
Forbes Councils is a collective of invitation-only communities created in partnership with Forbes and the expert community builders who founded Young Entrepreneur Council (YEC). In Forbes Councils, exceptional business owners and leaders come together with the people and resources that can help them thrive. More information is available at
forbescouncils.com
.
About OSF Digital
OSF Digital, winner of the 2019 Bolty Award for Best Digital Experience in the Retail and Consumer Goods category, the 2019 Partner Innovation Award in the Customer 360 category, and the 2018 Salesforce Lightning Bolt Trailblazer Award for Retail, is a leading global commerce solutions and digital transformation company that provides technology, consulting, implementation and online shop management services to emerging and premier brands, and merchants. OSF's agile approach allows it to scale global growth more quickly and enable companies to enhance the customer experience. With over 250 ongoing projects and eight years of worldwide deployments, OSF delivers connected commerce solutions across channels, devices and locales. HSBC and BDC are OSF Digital's financial partners, and Salesforce Ventures and Delta-v Capital are investors. For more information about OSF Digital, visit: OSF Digital
All trademarks and trade names mentioned herein are the properties of their respective holders and hereby acknowledged.
Contact: OSF Digital
pr@osf.digital
1-(888)-548-4344