In all aspects of retail, brands were blindsided by their customers staying home to flatten the curve of COVID-19. This loss of in-store interaction with customers left brands looking to their commerce sites to keep their businesses thriving.
In this webinar, experts from Salesforce and OSF Digital share their industry knowledge on how brands can quickly respond and keep their revenue streams open through a crisis.
Key takeaways:
What trends are setting the stage for the future of commerce.
Adjusting commerce strategy in time-sensitive scenarios.
Supporting your commerce infrastructure during crisis mode.
Speakers:
Michelle Grant
Senior Manager, Strategy and Insights, Retail and Consumer Goods at Salesforce
Anemona Stanomir
Senior Cross Cloud Integrations, OSF Digital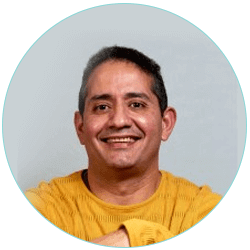 Henrique Andrade
Unify Big Data, POS Product Director, OSF Digital
Please fill out the form to watch the webinar on-demand and receive a copy of the webinar presentation.