Reimagining the Homeware market

Oct. 27, 2020 | The Digital Future of Homeware and Interiors

Time: 9 AM BST

The UK home furniture market was valued at £11.4 billion in 2019, but it has taken a heavy blow, due to the global coronavirus pandemic. Lockdown measures and economic uncertainty affected consumer shopping habits, pushing them to spend more online than at brick-and-mortar shops.

As a result, companies selling furniture and homeware online have witnessed a 7% increase in global traffic between January and March 2020 and generated 1.7 billion visits in March 2020. At this pace, online penetration in the furniture market is expected to grow to 22.4% by 2023. To tap into this increased revenue stream and keep a competitive edge, furniture and home décor companies need to rethink their digital and commerce strategy, shift focus to online and a blend or in-store, and ensure that they're capable of providing enjoyable, personalised shopping experiences that exceed their customers' post-COVID expectations.

OSF Digital and Salesforce are hosting an exclusive breakfast round table where we will share vital information to help you learn more about the digital trends in the homeware and interiors industry.

We'll discuss changing market trends to modernise the shopping experience and how innovative technology can drive the customer journey from consideration to purchase allowing customers visualise products in their home before buying online.

Our breakfast briefing provides you with a platform to present your opinions, views, and general queries within the homeware and interiors industry. We strongly encourage attendees to interact with our speakers and to collaborate with shared views and experiences during these unprecedented times.

The session will be facilitated by Craig Smith along with special guests.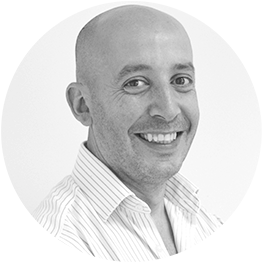 Craig Smith is a retail technology specialist at Salesforce UK who helps customers transform their retail business with Salesforce. Craig has retail roots—his family business was Evans Cycles, prior to being sold to a PE in 2008. Craig has worked in digital technology since the start of his career and has played a key part of the £180m M&S digital transformation. Prior to Salesforce, Craig was on the leadership team at Amplience, whose innovative ecommerce technology powers the digital content of over 130 retailers and brands.


Reserve your seat by filling in our online registration form today!